Joe Bloemendaal

For close to 20 years Joe Bloemendaal ran sales teams and loved being responsible for the business development in technology companies. Well before the Digital Identity space was the real industry it is today, Joe co-founded a technology company specialised in remote verification and data checks. That set him on a path of building and shaping the international digital ecosystem of identity verification we know today. Helping business securely verify and protect identity claims whilst proactively mitigating the risks of fraud and identity theft. Twice in his career, he joined founding teams in companies' early stages, remaining there until they were acquired. He is an entrepreneur at heart and enjoyed building them from local to international organisations.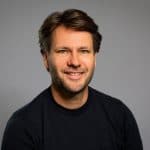 Sheila Ghosh
Sheila Ghosh has a Masters from Stanford and a BA from the University of Pennsylvania. She co-designed the first DigiD solution, name and branding for the Dutch government and has designed MijnOverheid. She has more than 25 years experience in digital identity. She is a firm believer in self sovereign identity and currently launching a startup with a partner to enable anyone to self-issue their identity and securely communicate with others without sacrificing privacy.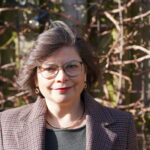 Maarten Bevers

Maarten Bevers is an Information Security Officer with a specialism in Identiy and Access Management (IAM). Maarten has experience with working in global enterprises and has a background in general safety & security management and predictive profiling/crowd control.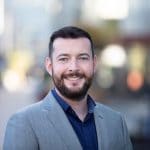 Ed Peelen

Ed Peelen is an professor of content marketing and direct or the UvA Academy / FMG. Ed is also the owner of the consultancy firm Future of Business and chairman of the Advisory Board of the Platform for Customer-Oriented Entrepeneurship. He has been involved in customer-oriented entrepreneurship for many years.; a profession in which data, online interaction and online transactions play a greater rol and privacy and identity theft demand more attention.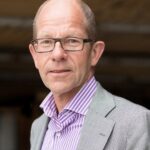 Tanaquil Arduin

A pioneer in the field of urban data, Tanaquil Arduin is the Chief Data Officer of the City of the Hague, joining the third-largest city in the Netherlands as of January 2019. She is responsible for developing and executing an integrated, long-term data strategy for the City and a data-evangelist in the organization. She leads the city's Centre of Expertise for Data and AI that offers data services in the field of open data, research, analytics, datamanagement and business intelligence. Previously, Tanaquil worked at the digital government service of the Netherlands Ministry of the Interior and Kingdom Relations where she had a leading role in the field of business transformation, data management, data exchange and standardization. Prior to this, she served in senior management and consulting roles in various international organizations in private sector. Tanaquil has a personal approach to leadership when it comes to connecting people and business ambitions and has a strong drive to improve city life. She received her master's degree in public administration from the Netherlands School of Public Administration and holds a master's degree from the University of Amsterdam.